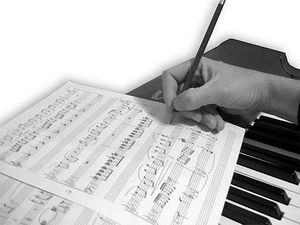 Jamie Serafi is a versatile media composer with over twenty years of experience composing music for film, animation, radio, theatre, feature film, TV documentary, corporate video and much more. 
Career highlights include writing and producing music for:
- 2020 Amazon Prime horror short 'Yard Sale'
- 2016 Oscar nominated short film 'Ave Maria' 
- The channel identity music for a British TV Station
- BAFTA nominated interactive video game music for the Tate Modern in London
Jamie also sits on the panel as a judge of the UK Songwriting Contest – the largest songwriting contest in the world and judges the instrumental category annually. 
Please see the UK song writing judges information page for more information 
Jamie is the Founder and Creative Director of COOL CHOIR in Canada – a group of adult rock and pop choirs totalling over 500 members across a growing number of locations Nationally.